Something You Need to Know about Hand Tied Wefts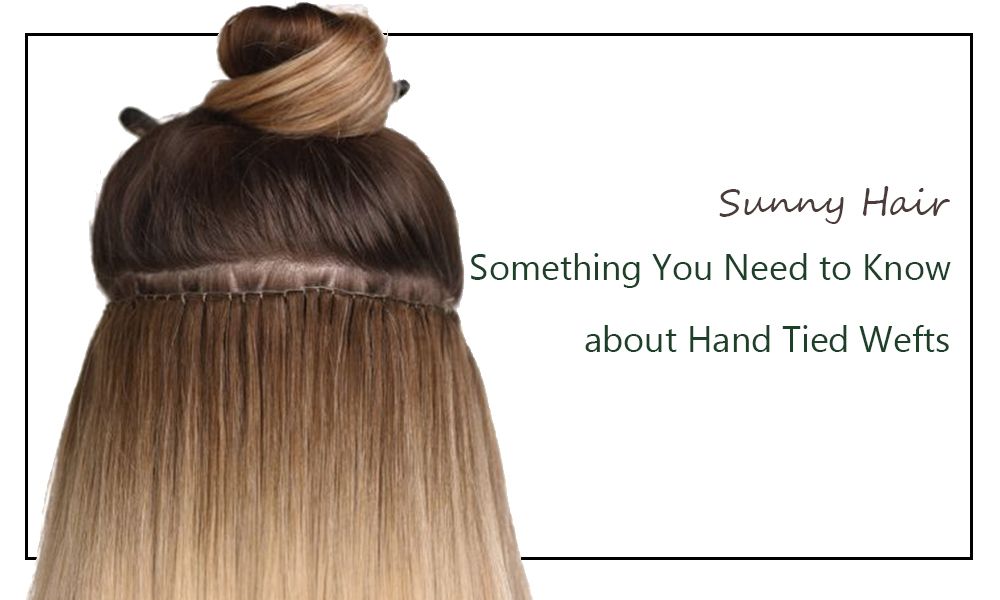 When we talk about hand-tied hair extensions, we are talking about the application process of applying hand sewn wefts to your natural hair. The technique of applying hand-tied extensions involves beading your natural hair and then hand tying the wefts onto your real hair. Our hand-tied wefts are perfect for all types of hair because they are so lightweight. Previously hair wefts were always made by a machine and not suitable for many types of hair. Now, however, we have beautiful, lightweight hand sewn hand-tied hair extensions made from 100% virgin hair.
How long do hand-tied extensions last?
As always with extensions the better care you take of your hair, the longer your extensions will last. All of our hair at Sunny Hair is 100% human hair, meaning that we select the highest quality hair that has all of the cuticles still intact and the hair all runs in the same direction. If you take good care of your hand tied weft hair extensions, the hair can last for up to a year. Using a sulphate free and alcohol-free products will help to keep your extensions healthy and hydrated. Using a hair mask once a week is a great way to condition your hair and can it be left overnight for optimum results. Another great hair care tip includes never brushing your hair when it is wet as this is when it is most prone to breakage, instead wait until it is 90% dry.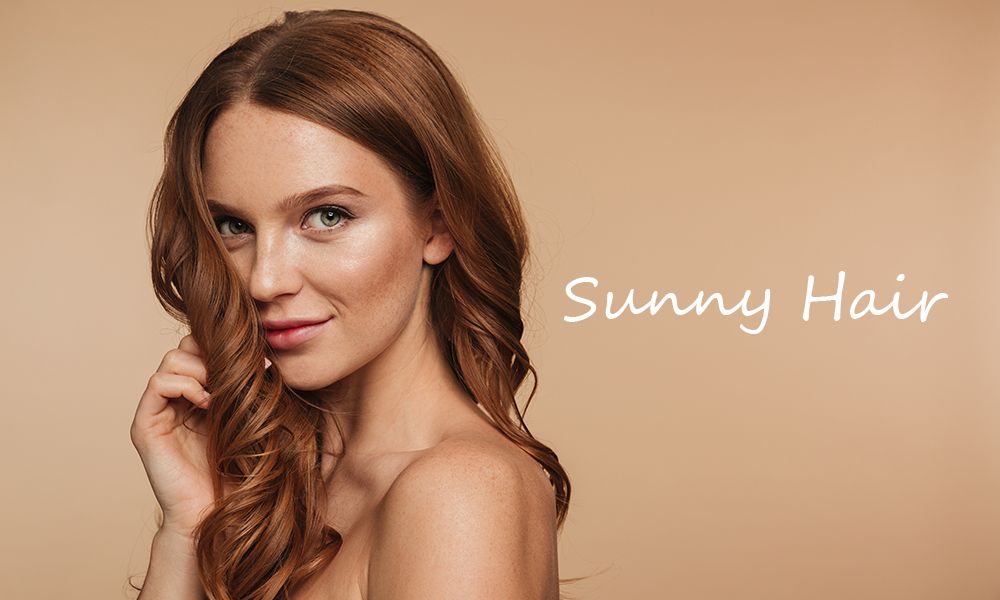 The hand-tied hair extensions will grow out with your natural hair so it will depend upon how quickly your natural hair grows as to when you will need to move them up.  Typically they will need to be removed then reapplied every 6-8 weeks.  Your hairstylist will be able to do this for you.
Hand-tied hair pro and cons

As with all types of hair extensions, there are pros and cons, it is important to consider all of these before making a decision on which type of hair extensions are the best choice for you.
Pros:

- Adds natural fullness and length. The hand-tied hair extensions are one of the best types of hair extensions for achieving a totally natural look. The hand-sewn wefts are so lightweight and slim that there is no bulkiness that can be visible, unlike some extensions.

- The least damaging. Unlike many alternative extensions which use glue, chemicals and other adhesives, the hand-sewn extension technique does not use any harmful chemicals or toxins.

- Long-lasting. The wefts grow out with your natural hair and they can last for up to 8 weeks before you need to have them removed and moved up.

- Can style anyway. Some types of extensions limit your hairstyles, particularly up-do's and high ponies because the bonds can be seen or difficult to move. Hand-tied extensions can be styled any way you like and they move naturally with your own hair.

- Suitable for most hair types. Previously wefts were considered something that was only suitable for very thick hair because they were so heavy. Now, thanks to the lightweight hand sewn wefts they are lightweight enough for most types of hair.
Cons:

- Hand sewn extensions need to be applied by a professional stylist who has been trained specifically for this technique. Do not try and apply these yourself as the technique requires some very delicate sewing in your hair. It is also important to have the stylist remove them for you too so that you do not damage your natural hair.

- Not the best choice if you have very thin or fine hair. Although the wefts are lightweight, they are still sewn onto your natural hair so if your hair is extra thin or fine it may not be strong enough to support the weft.
Are hand-tied extensions bad for your hair?

No, hand-tied hair extensions are one of the least damaging methods of hair extensions. As we mentioned previously, they do not involve any glue, chemicals or adhesives which damage your natural hair. They are very gentle to your real hair and will grow out with it. Hand-tied extensions are suitable for most types of hair, unless you have very thin or fine hair then you may wish to consider an alternative like the Halo.