Hand Tied Extensions Virgin Human Hair Bundle Blonde Highlights #16/22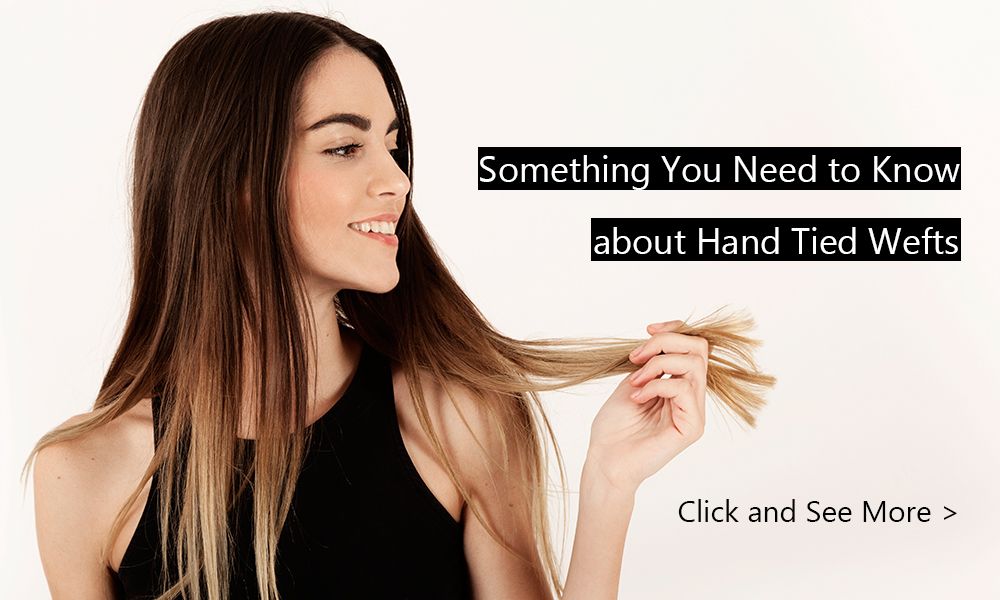 14''-18'': 10g/bundle
20''-22'': 15g/bundle
11 inches per weft, 12-20 bundles for full head.

Honey Blonde with Medium Blonde Highlights. Color matching service is available.
Silky straight, would get a little wavy after washing or improper packaging.
100% real virgin human hair, natural, silky, and soft.
Can be curled, straightened, and restyled as your own hair.
Can be dyed, but only from a light color to a darker one, please take ONE piece for testing before dying all the hair.
Due to the nature of how handtied hair is made, the weft CAN NOT be cut. Cutting the weft or removing the knots on the end of the weft will cause the hair to unravel.
Hand-tied wefts are the thinnest weft we offer and are extremely lightweight. The lightweight wefts are great for thinning and fine hair types and won't cause hair loss.
Hand-tied wefts will not cause lumps at the crown or stick out from the regrowth of natural hair. Trimming the weft will cause the weft to unravel or shed.
The weft is durable, long-lasting, and less visible on the scalp.
These hand-tied wefts are composed of micro-fine, flat wefts that lay discreetly against the scalp. Thinner and lighter than machine-tied hair, hand-tied wefts are the most undetectable and comfortable extensions available. The hair lays flatter against the scalp and can be re-used. Each weft is handcrafted using only the healthiest hair and offers the largest spectrum of natural human hair colors, lengths, and textures in the industry.