To thank new and returning customers for support,We have a lottery area attached to the card in your package. After receiving the package, remember to find the lottery area on the card.
Only buy sunny hair products, the card in the package will attach a Lottery area.
Step 1: Place a order and receive your package.
Step 2: Open the package and find the card inside.
Step 3: Find the lottery area on the card and scratch it with your nails to see the winning content inside.
Step 4: Use it (discount coupon) in your next order , or collect corresponding quantity card to contact us to cash a prize.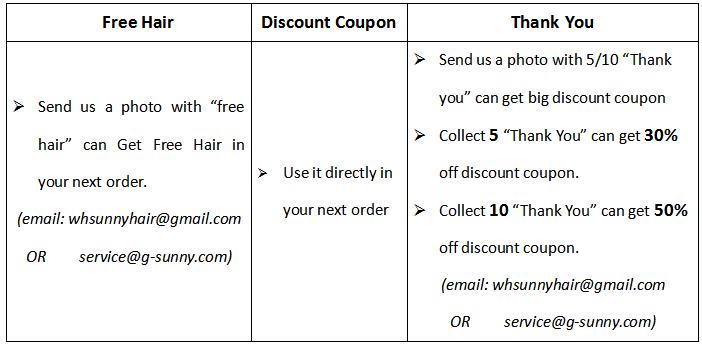 If you have any problems or concerns, please contact us.
Tips: The content of the lottery area is written by sunny hair. Fake is strictly prohibited. The final interpretation of this activity belongs to sunny hair.