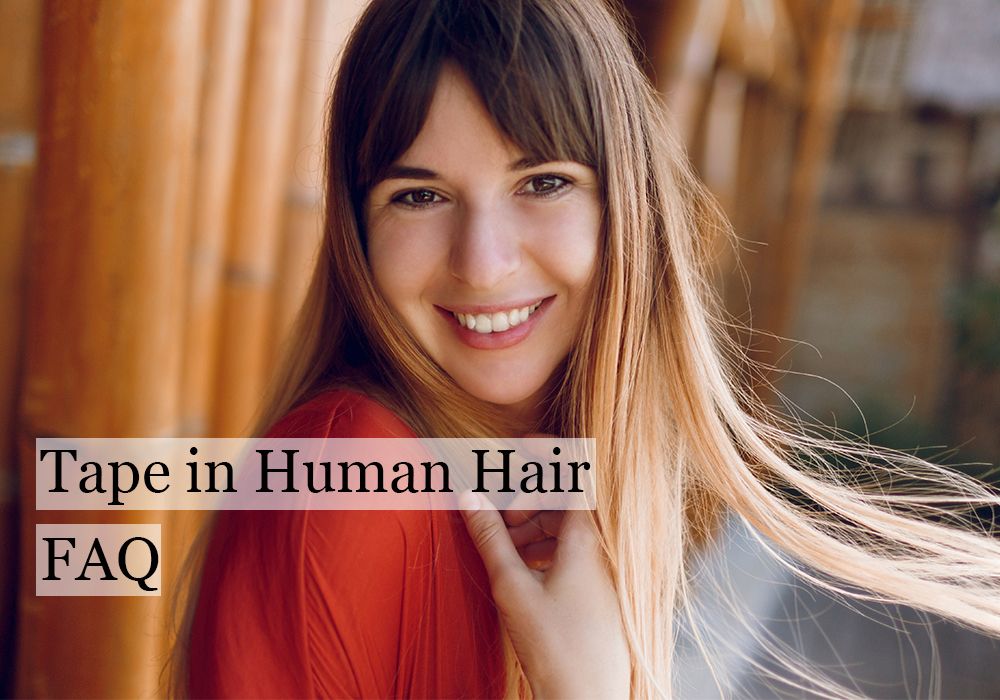 How many packs does it take to do a full head?
On average, it should take 3 (20 piece) packs to create length for your client. You are matching the density of your clients' existing hair, so if their hair is thicker or they have shorter layers, you may need 4 (20 piece) packs; if their hair is fine, you may be able to complete a full head with 2 (20 piece) packs.

If you are creating length in blunt haircuts, texturizing the client's hair first will help in blending the extensions and existing hair. Creating volume depends on how much thickness they are trying to add, but typically volume is achieved in under a pack if you are not creating length. Keep in mind the number of packs may also vary based upon the amount of colors that you are trying to match in your clients' existing hair. This should be considered for estimating price and timing during the initial consultation.
Yes, the suggested re-use is up to 3 times. After 3 additional uses,  bulk at the attachment area may be created and new hair purchase is necessary. Be sure to purchase solvent and adhesive tabs for your re-service. 
Apply solvent to new hair growth and allow it to run down the hair shaft in between the adhesive tabs. Let it set for a moment and then separate the tabs. Do not rub the adhesive strip.
Can I swim, exercise or go in the sauna?
We recommend applying and leaving in conditioner prior to swimming. This nourishes the hair and allows it to absorb the moisture. This prevents the hair from absorbing harmful elements, such as chlorine and minerals. Hair tangles when dirt and sweat build up so advise clients to wear their hair up or in a ponytail when exercising or relaxing in a sauna. They must be sure to wash their hair after working out, as well as brushing before and after exercising. Exposing extensions to sunscreen may cause discoloration.
Can I wash and Condition My Hair Like Normal?
Tape-in Hair Extensions can be washed and conditioned. Conditioner cannot be placed directly on the tab. Conditioner applied above the tabs should be rinsed quickly and thoroughly to avoid it getting caught on the tabs while it is sliding down your scalp during the rinsing process. Conditioner should be applied liberally from the mid-shafts through the ends. Always make sure to brush through your hair using a natural boar bristle brush prior to entering the shower.
Can I use Hot Tools on my Tape-in Hair Extensions?
Yes, you can use hot tools (curling irons, wands, flat irons and blow dryers). We recommend using a heat protectant on each section prior to applying heat. The temperature of your hot tool should be set no hotter than 180 degrees. Heat cannot be applied directly to the tab.
Yes, all of our tape-in hair extensions are handcrafted with 100% natural human remy hair. and
Can I Wear my Hair in a Pony Tail With Tape-in Hair Extensions?
Tape-In Hair Extensions are not recommended for wear in high ponytails. Low ponytails and loose braids are the recommended methods of binding the hair.
Can I Go to Sleep With Wet Hair?
We recommend the hair be at least 80% dry and bound in a loose, low braid.
My Tape-in Hair Extensions are Slipping? What Happened?
Slippage can occur while wearing tape-in hair extensions for multiple reasons. If your tape-in hair extensions are slipping for any reason, you need to contact the salon to have that tab removed and replaced to maintain the integrity of your natural hair.


Conditioner seeped in between the tab, causing it to lose its tackiness and slide down the hair shaft.
Excessive heat was applied to the tab causing the tape to lose its tackiness and slide down the hair shaft.
The tape-in hair extension tab was over-directed (meaning it was pulled in a direction not flowing with how the hair grows out naturally from your scalp). This can occur during the styling process, brushing and binding.
Tape in Hair Extensions Do's
DO wait 48 hours before washing or wetting your hair for the first time.
DO use a soft, natural boar bristle brush; starting at the ends and working your way up, always brushing in a downward motion. Brush before shampooing or styling.
DO use a leave-in conditioner from mid-shaft to ends, avoiding the tape tabs.
DO use a heat protector prior to ironing or curling your hair.
DO wear your hair in a low, loosely braided ponytail (include as much of your natural hair as possible) while swimming, exercising or sleeping.
DO wash your hair regularly
DO have a licensed salon professional remove and reinstall your extensions.
DO see a licensed salon professional if you experience any slipping or have any questions concerning your tape in hair extensions.
Tape in Hair Extensions Dont's
DON'T use any products containing alcohol, oil, or ethanol. Alcohol-based products are drying to the hair and can compromise the strength of the adhesive bond.
DON'T brush hair harshly or in any direction other than how the hair grows out naturally from your scalp.
DON'T go to bed with your hair wet.
DON'T attempt to color your extensions.
DON'T attempt to remove your extensions yourself.
DON'T use hot tools set higher than 180°C.
DON'T apply conditioner directly to the tabs.
DON'T wear a high ponytail, "top-knot" or any styles that cause tabs to be lifted or over-directed in any manner.
DON'T wear hats, especially during warmer months. This could lead to slipping and damage.
DON'T overextend the time between washes
DON'T overexpose your extensions to highly chlorinated water, lake or ocean water. Freshwater is always recommended to keep the color from fading and not to trap micro-organisms from mother nature.